Configurable!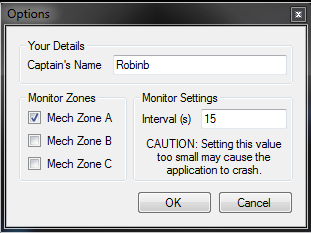 Configure the app to how you play. Select your zones, enter your captain name and choose a refresh time!
Non-Intrusive!

These always stay ontop of other windows and can be dragged around.
Useful!

Colour coded to give you information without reading, and flashes Red when urgant action is required (like recalling a mech after combat!)
Informative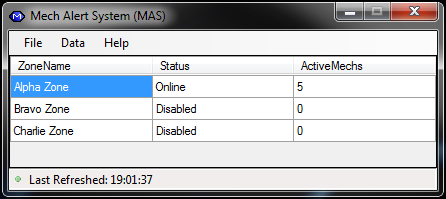 You don't even need to visit the Core Exiles Zone reports to see if any mechs are active, this application does that for you!